Samsung LS32AM700UEXXS 32" Smart Monitor With Mobile Connectivity, UHD Resolution
Samsung
SKU:
LS32AM700UEXXS
|
UPC:
8806090853548
Samsung 3 year(s) limited warranty against manufacturer defects. During the warranty period, the manufacturer's appointed authorised service centre will, at its sole discretion (a) repair the product using new or refurbished parts, (b) replace the product with a new or refurbished product.
The World's 1st Do-It-All Screen
The monitor for every side of life. Get work done without a PC, with the installed Microsoft Office 365, or by remote access to your office computer. Then switch to pure entertainment with the on-board one-stop entertainment system.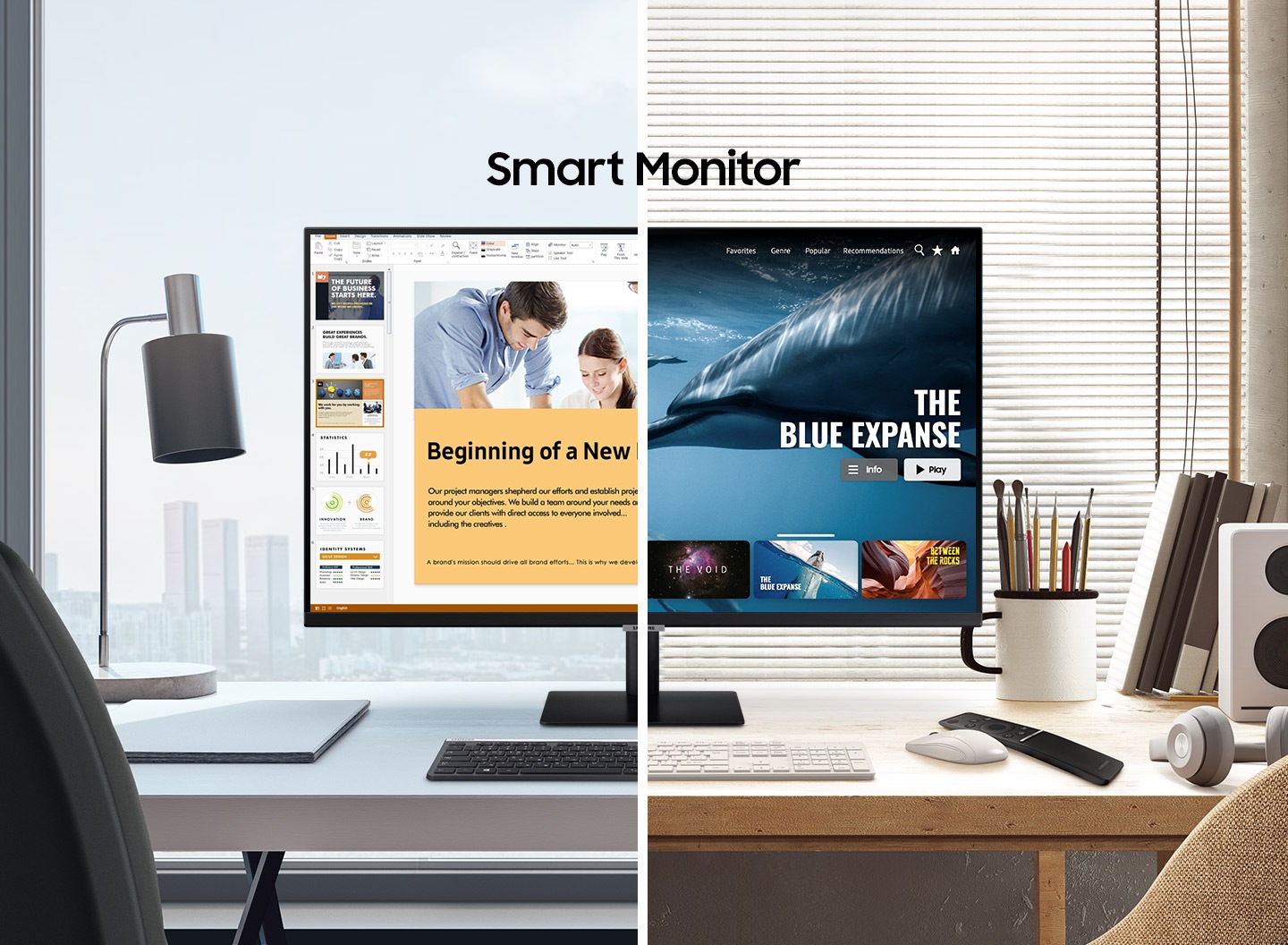 Stream endless entertainment
Smart TV Apps
Binge watching got even easier. Access a bunch of entertainment apps, such as Netflix, YouTube, and HBO, without switching on your PC or laptop. The remote control and built-in speakers simplify your chill time.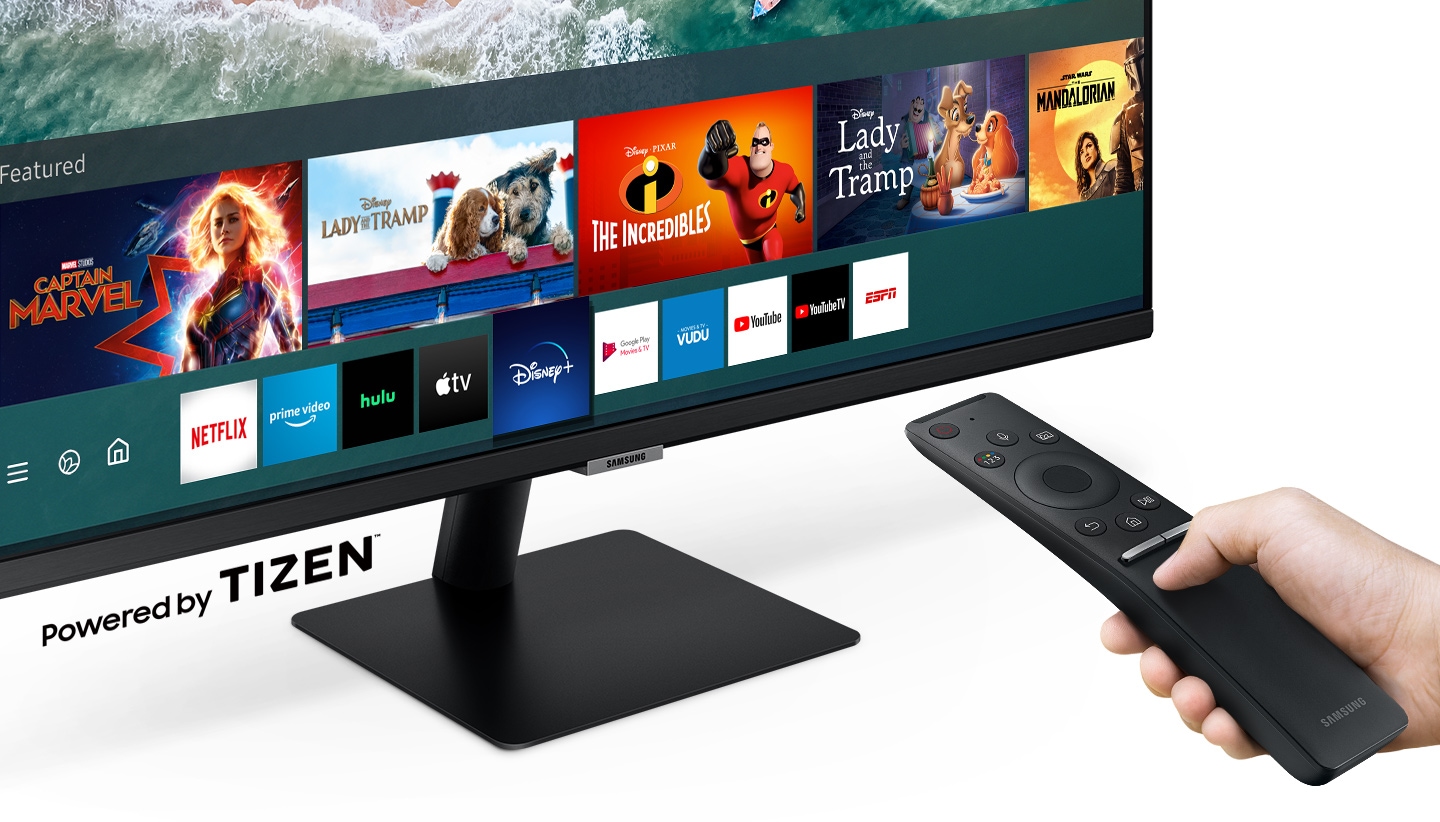 Work and learn from a distance
Remote Access
Work seamlessly from anywhere. Boost your productivity with Remote Access features. Using the Office 365 suite, view and edit documents, and conveniently save them all on the cloud. Even while at home, Remote Access lets you work remotely on your school or office desktop.
Windows 10 Pro, Mac OS 10.5, or higher, and compatible network settings are required for this feature
Microsoft Office 365 subscription required.
On-screen content simulated for demonstration purpose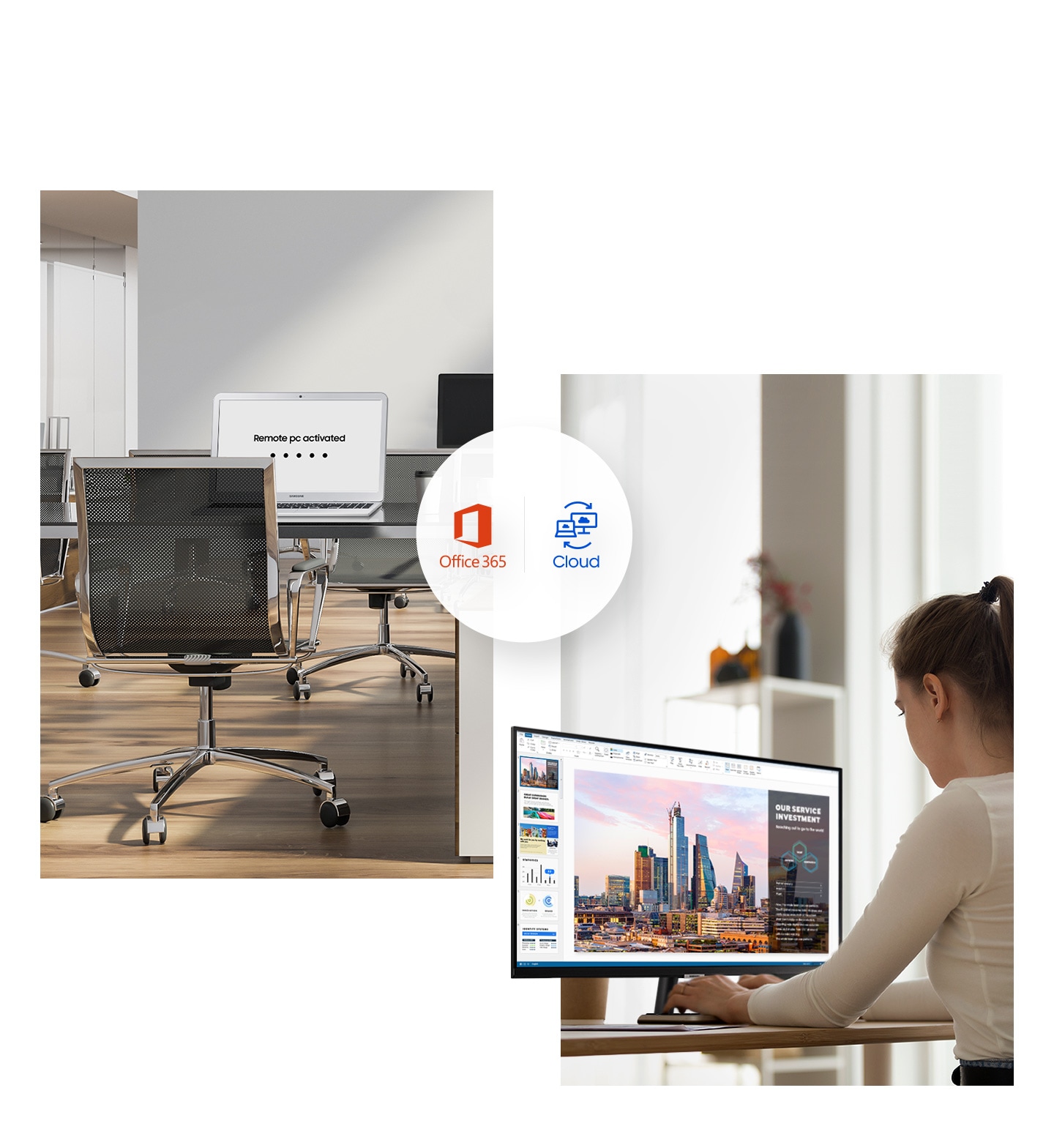 Optimal brightness for any ambience
Adaptive Picture
Sensational picture, day or night. Surrounding light is detected by a sensor to adjust brightness automatically with Adaptive Picture. Even in broad daylight, watch dark, gritty dramas without squinting and straining your eyes to see the picture.
A monitor in a bedroom has a brightness level bar superimposed above it. As the room gets brighter, the brightness bar's indicator moves left and the monitor brightens. As the room gets dimmer, the bar's indicator moves right and the monitor dims.
Just say "play" to play
Voice Assistant
Your monitor listens to what you tell it. Switch between apps, control videos, and more through the Voice Assistant or SmartThings app.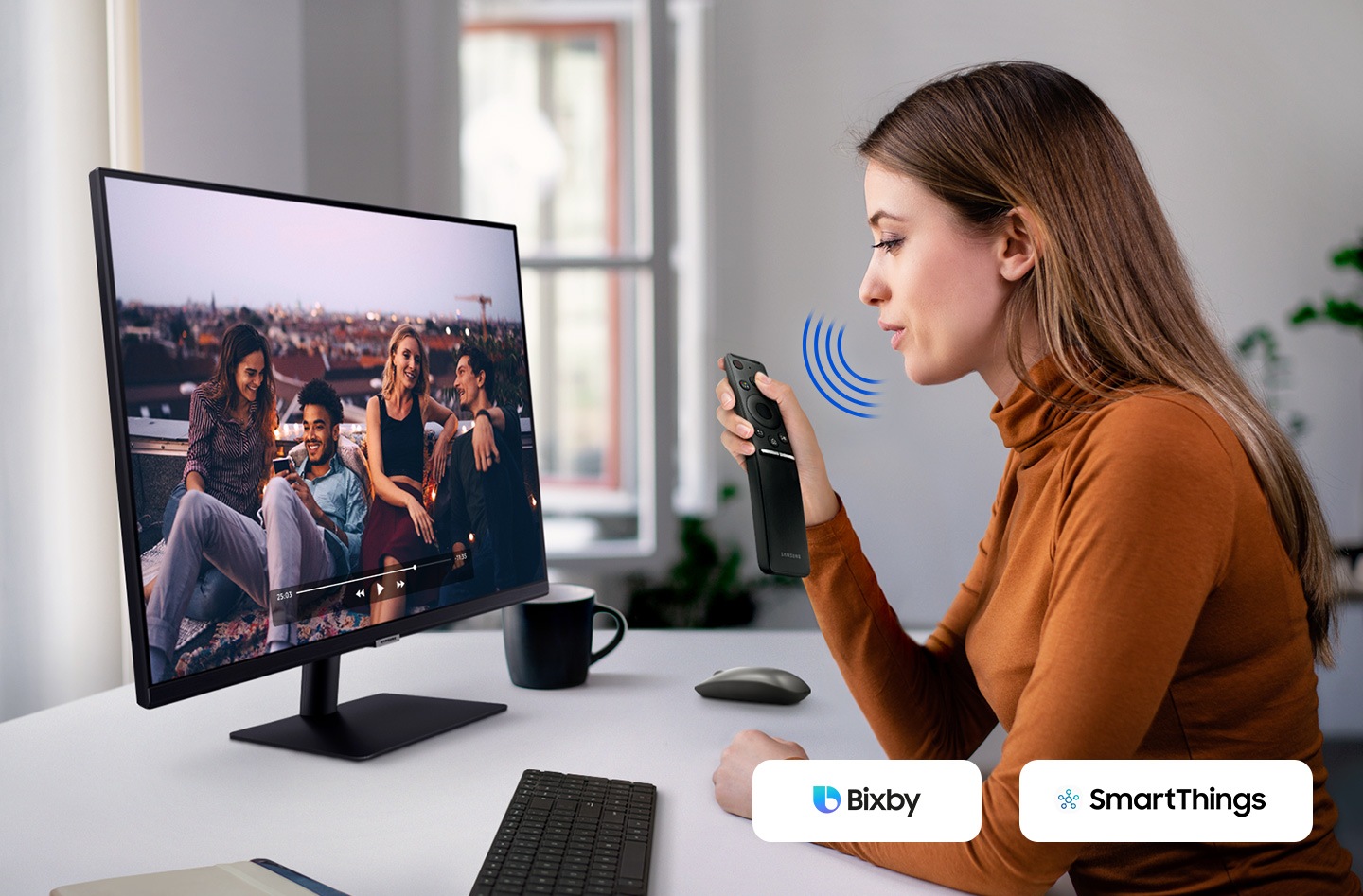 Plug and see
Auto Source Switch +
No more switching around. With Automatic Source Switch Plus, your monitor detects newly connected devices as soon they're plugged in, and displays the correct signal. No more searching for the right input on the menu.